About the Project
Challenge the vision of team performance within ambitious goals.
Challenge of even greater results...
---
Every day, businesses face the challenge of even greater results. As practice shows, often teams, having a huge potential, seriously underestimate possible goals, since they do not intend to find effective ways to achieve even not very ambitious goals.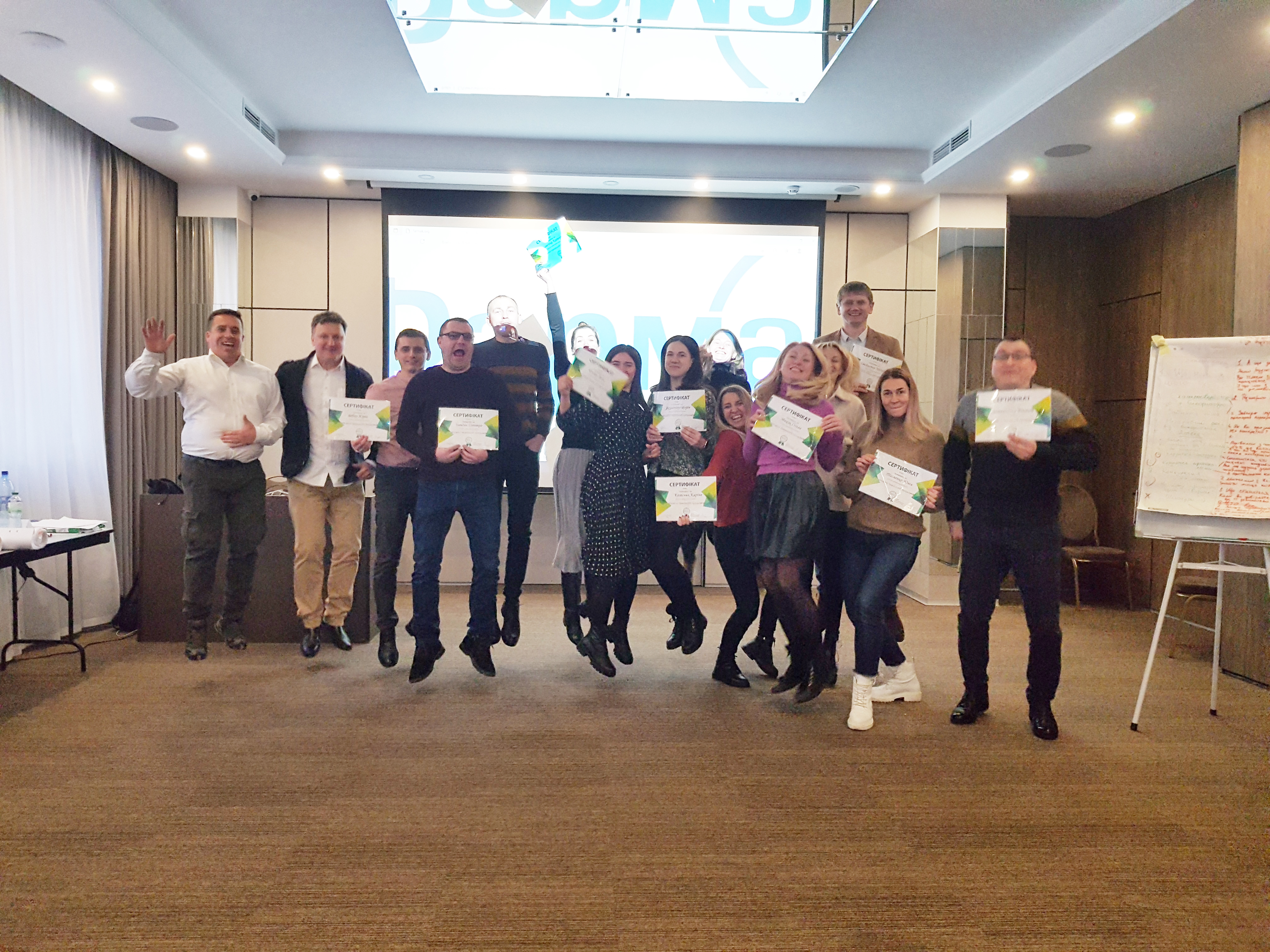 Challenge of the work methodology level.
Ambitious goals...
---
You have another team congress for a strategic session or seasonal training and you are thinking about what to add in order for your team to be the market leader and overtake competitors every year. What can be added to the team of professionals? What can help to be above the old standards? What will help to breathe the spirit of innovation into tactics in working with clients?! We have the answers to these questions.
Bright strategic session.
---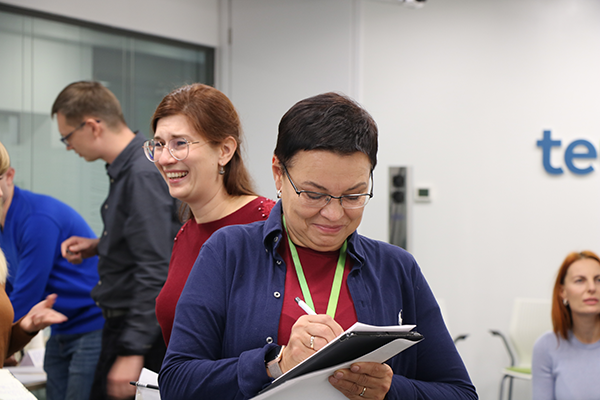 Immerse absolutely the entire team in a bright strategic session, which will not only give a new gap of ambition and detailed plans, but will also touch everyone to the core and make you think about life, and find the strength in yourself to set higher goals in your life and in business to achieve , much greater results!.
Focus on team efficiency..
---

We are focusing this strategy session on the challenge of team effectiveness. We raise questions of goals, strategy, achievements and implementation of plans through daily work on ourselves and our plans. We help formulate breakthrough goals that will enable the greatest results and achievements... The breakthrough goal is a methodological goal that an organization sets for itself in order to achieve strategic goals. This is a methodology for achieving the highest result in the current or expected situation. There are many ways to achieve goals, and the breakthrough goal is the shortest and fastest way. Unfortunately, what is the goal of a breakthrough is not obvious, and is often seen after the fact on successful examples. Understanding that it is the non-standard, fastest and easiest approach to achieve the goal that is necessary in a turbulent market,makes this facilitation training very useful at the stage of a new path or time period to achieve ambitious strategic goals.
Targets and goals
---




Understand the values ​​of participants,
Create personal goals for participants
Strengthen these goals several times
Create a challenge-focused mindset
Create ambitious goals and their key indicators
Set breakout goals
Find a methodology for achieving goals
Ground breakthrough goals in individual plans
Increase the motivation of participants at work
For managers: develop performance standards
Find ways to exceed customer expectations
Contribute to the experience of working with unrealistic goals.
Program
---

We share areas of responsibility,
We analyze our own values and life,
Set personal goals
We form the result pattern,
Working on beliefs
Learn different types of setups and mindsets
Strengthening personal goals.
Learning the OKR goal setting system,
We form ambitious goals,
Working out the goals of the breakthrough,
Find individual implementation paths,
We are working on methods for predicting customer expectations,
Practicing Creatine Impossible Challenges
The result of the training "The goal of a breakthrough"
---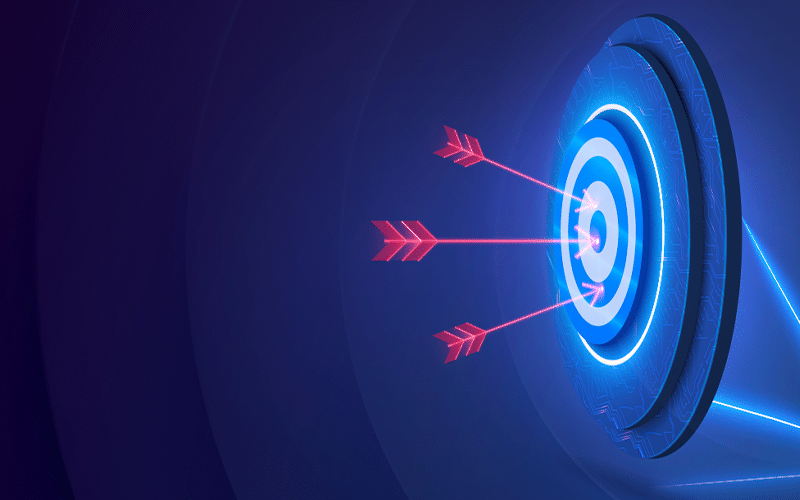 Knowing the participants' growth zones,
Understanding the tactics and strategies for implementing plans for the year,
Raises team motivation,
Gives a vision of personal and work goals,
Prepare for calls
Increases the charge for action in the form of an individual plan,
Involves in the excitement of achieving ambitious goals,
Sets the mood for the whole year.
Systematic work on non-standard ways of implementing the strategy.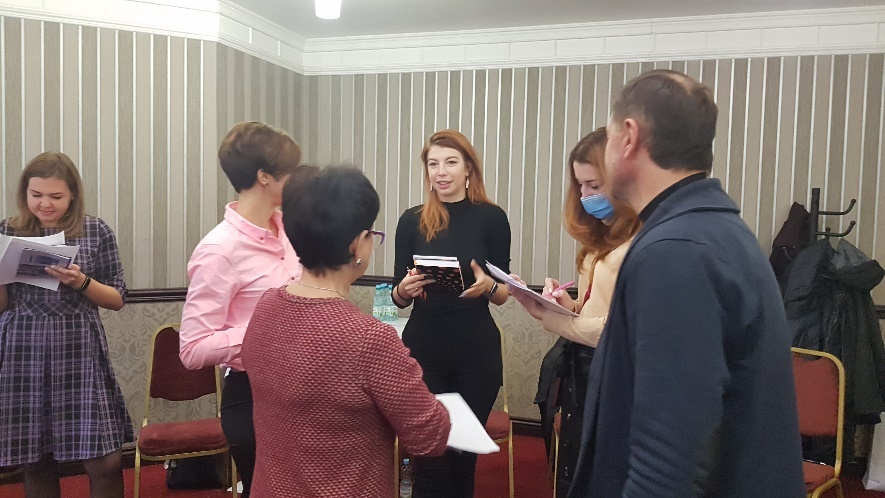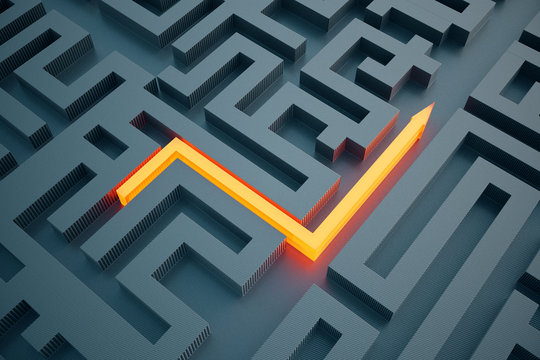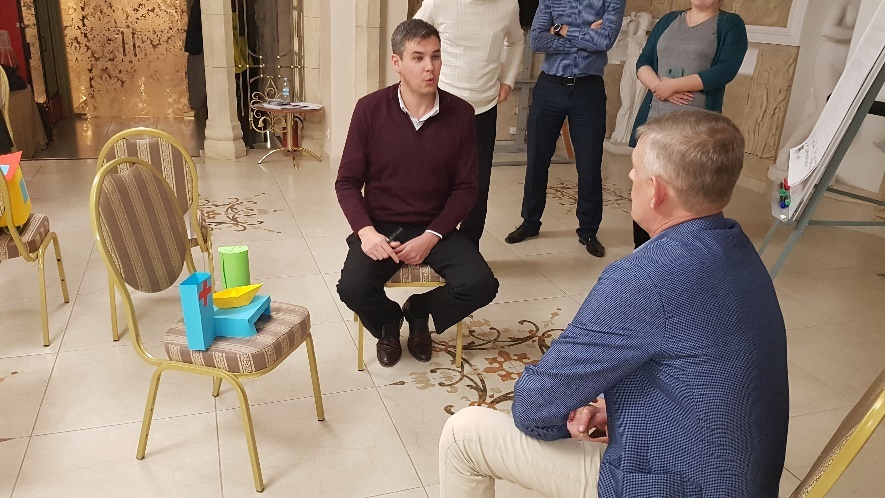 We change the perception of reality, vision, strategy, tacticks and bussines results.
Aleksyuk Alexander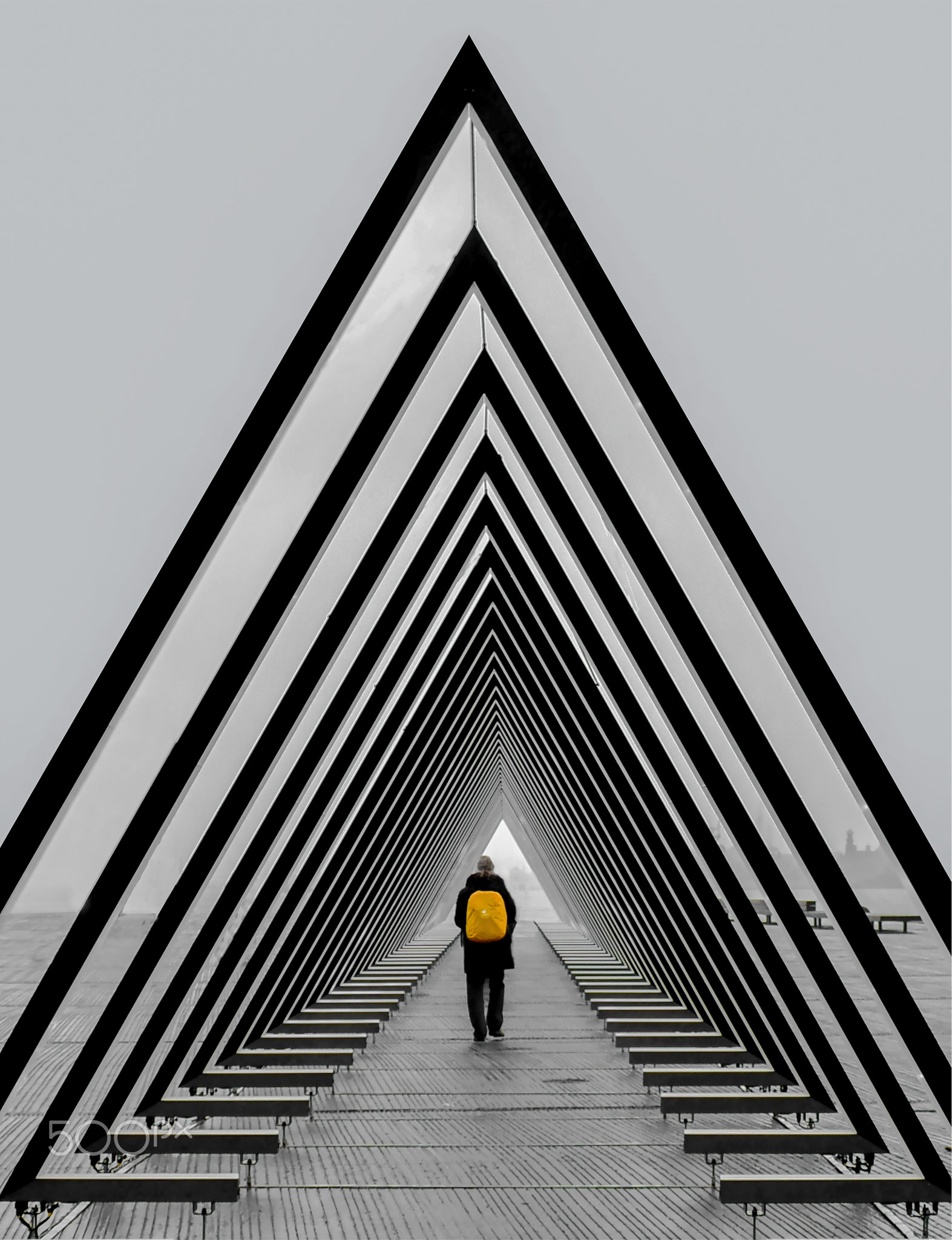 Final Shots
Just more pictures of our transformational corporate trainings
---
---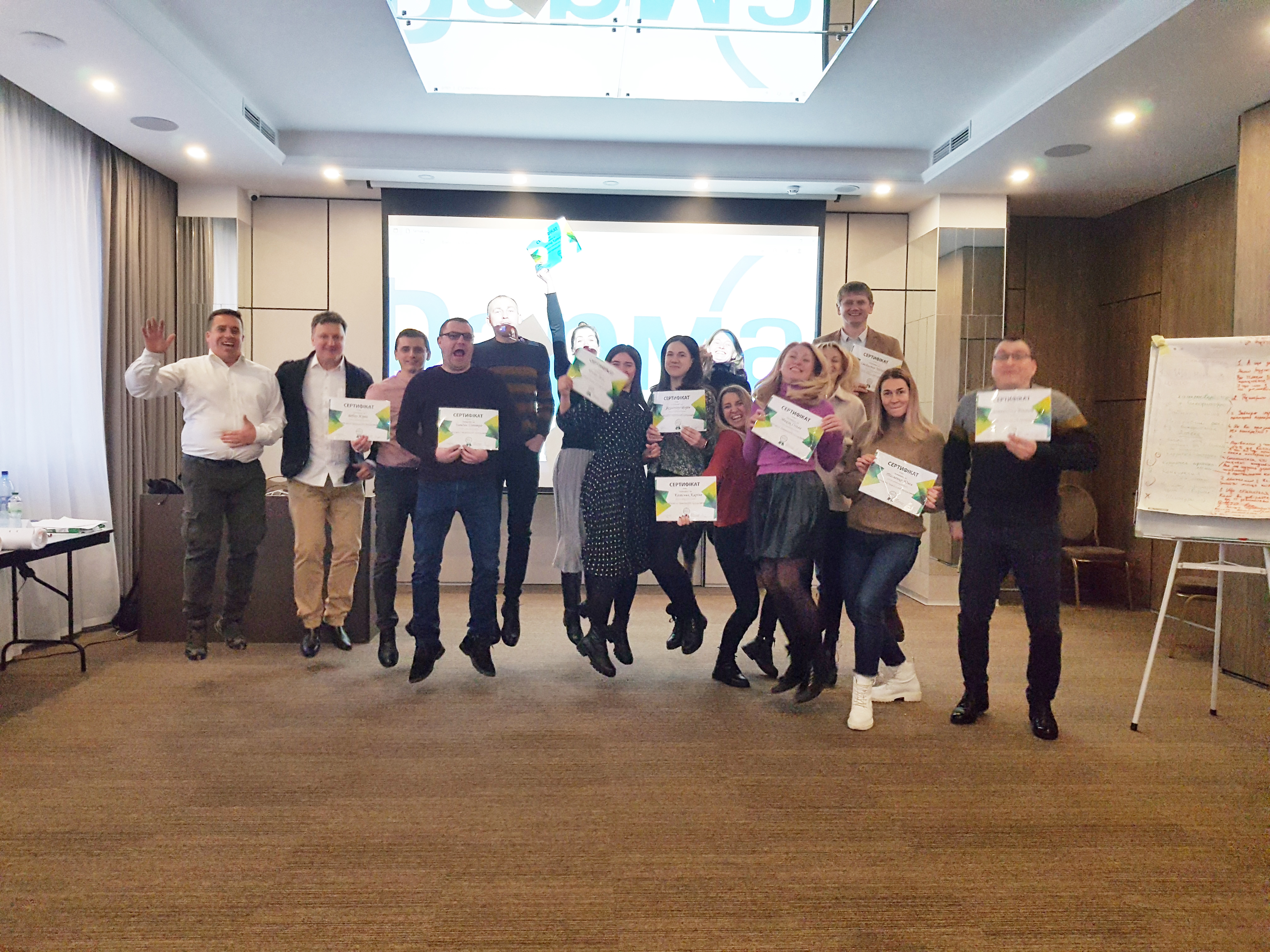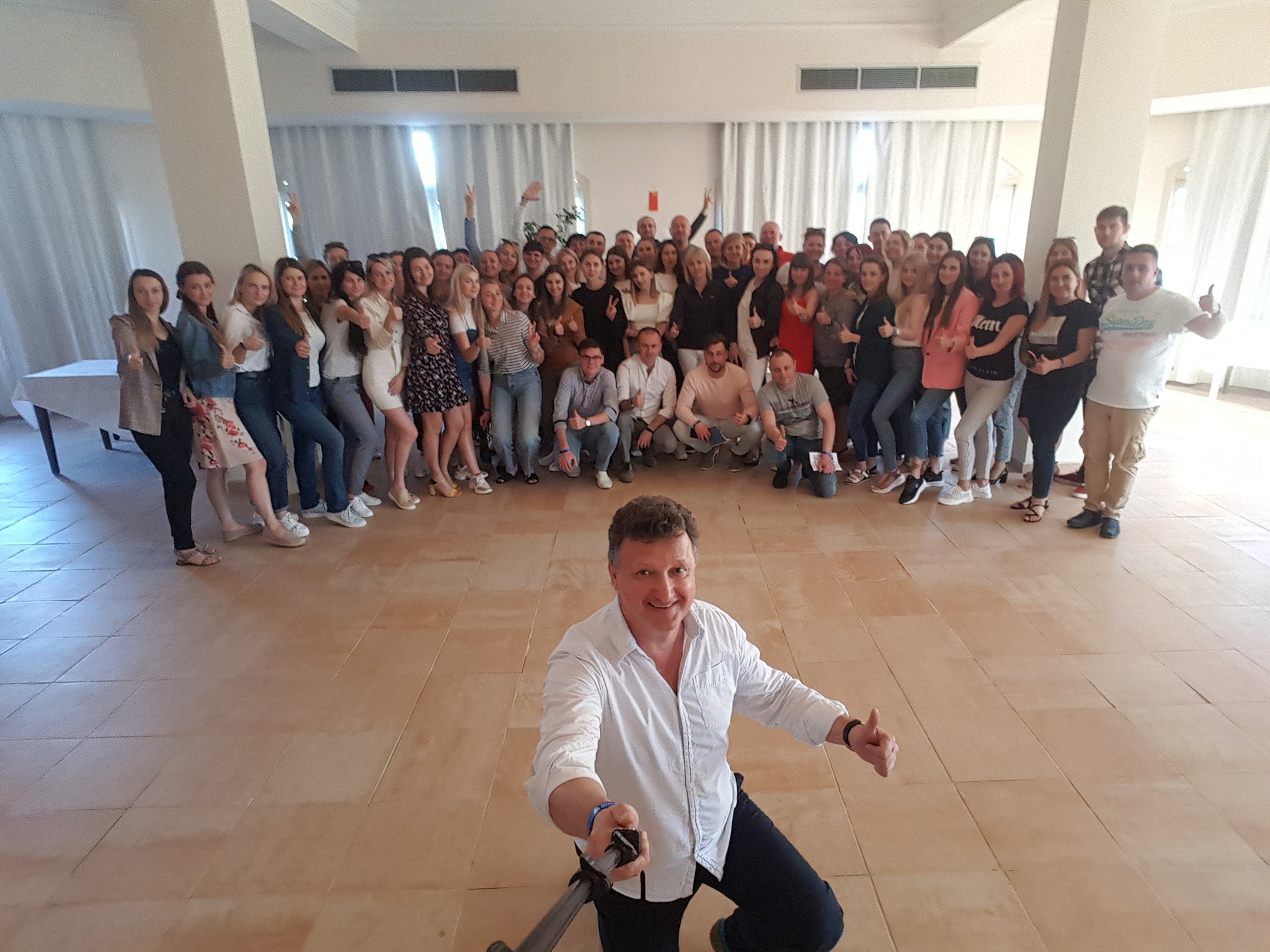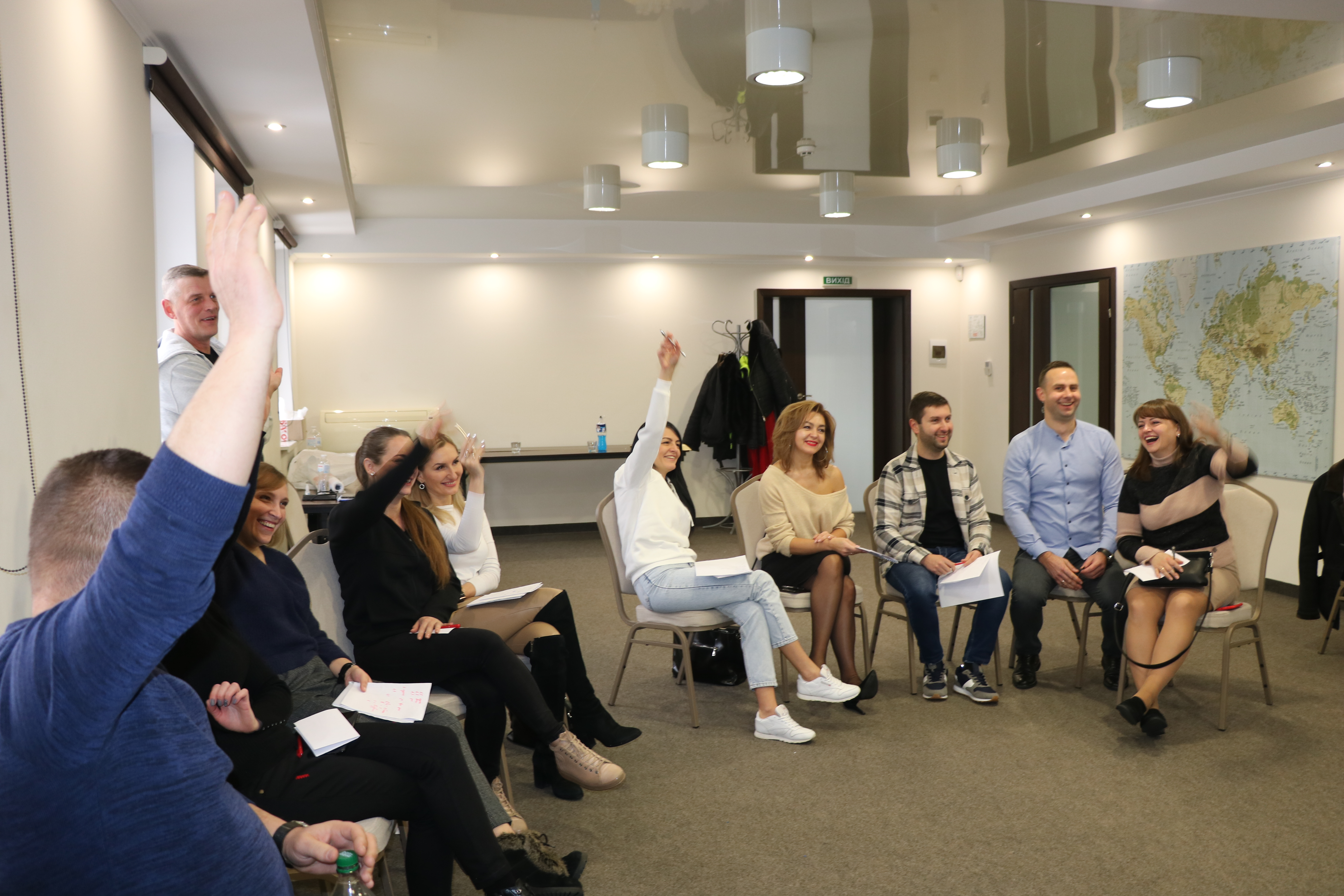 ---
---